Eventually we went to Shengtang (圣堂寺) temple near Suzhou (苏州) for the week-end (Nov 28th to 29th).
The monks welcomed us warmly and showed us a tour.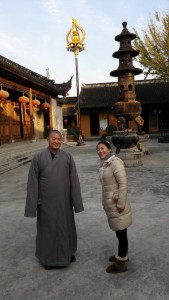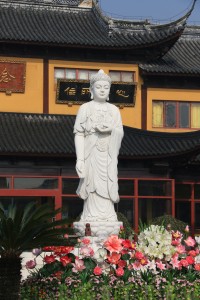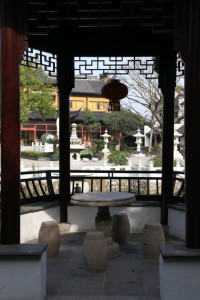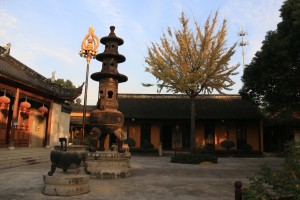 The practice room was comfortable, yet a bit chilly.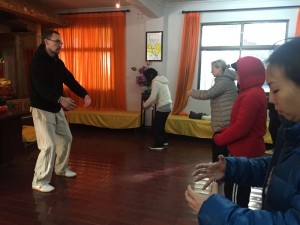 We'd rather practice outside with the Sun.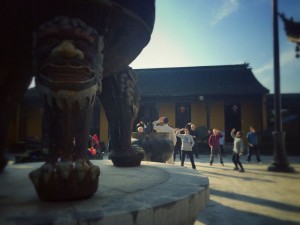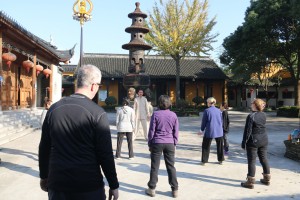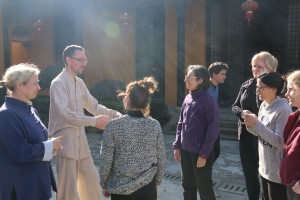 We weren't the only ones to practice in that temple.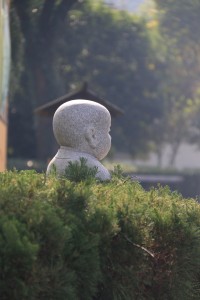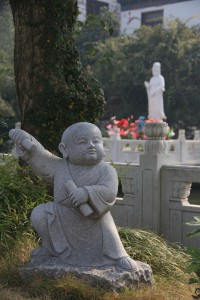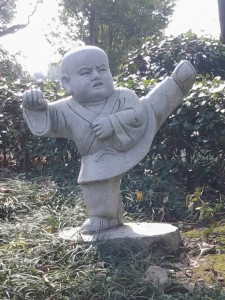 And the gardens were full of surprising encounters.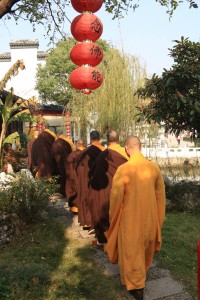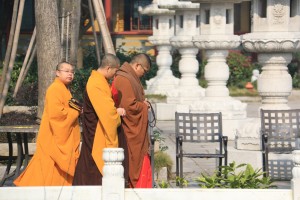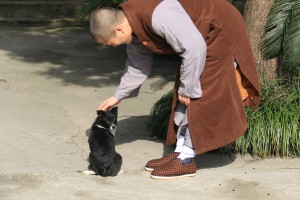 We followed our monk guide for a meditative walk to the nearby lake.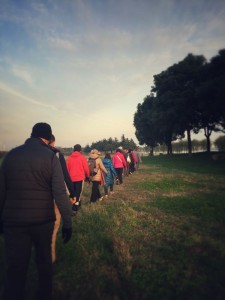 Afterward we came back to the temple for a vegetarian meal with the monks.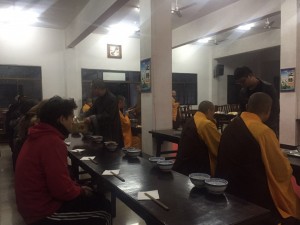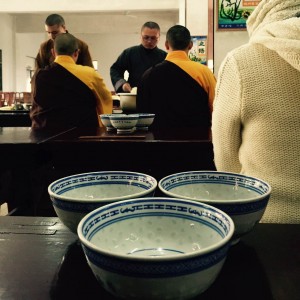 At night we shared our experiences and enjoyed a nice candle meditation.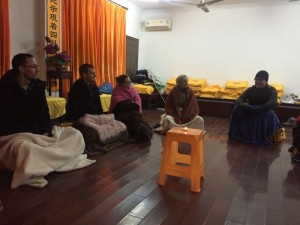 Already time to go back to Shanghai. We didn't notice the guest who sneaked in the group picture.